At the Maronite College of the Holy Family, religion is the centre of our education and we embrace our motto, 'To Know, Love and Serve'.  The College, through the ministry of the Maronite Sisters of the Holy Family (MSHF) and its staff, strive to instil in its students the teachings of Jesus and the Maronite tradition.  Formal and informal instruction occurs throughout each day. 
The Primary Department is committed to supporting all students to achieve their best academically, spiritually, socially, and physically.
The NSW Education Standards Authority (NESA) Syllabus documents are used to devise all Key Learning Area (KLA) teaching programs.  The Primary Department provides educational resources that cater to a variety of learning styles across all KLA's.
Extension programs are available for those who excel in the areas of Mathematics, English and Science.
A structured homework plan is in place for all students from Kindergarten to Year 6.
As the college is a Maronite Catholic school, we provide all students the opportunity to participate in daily Arabic lessons.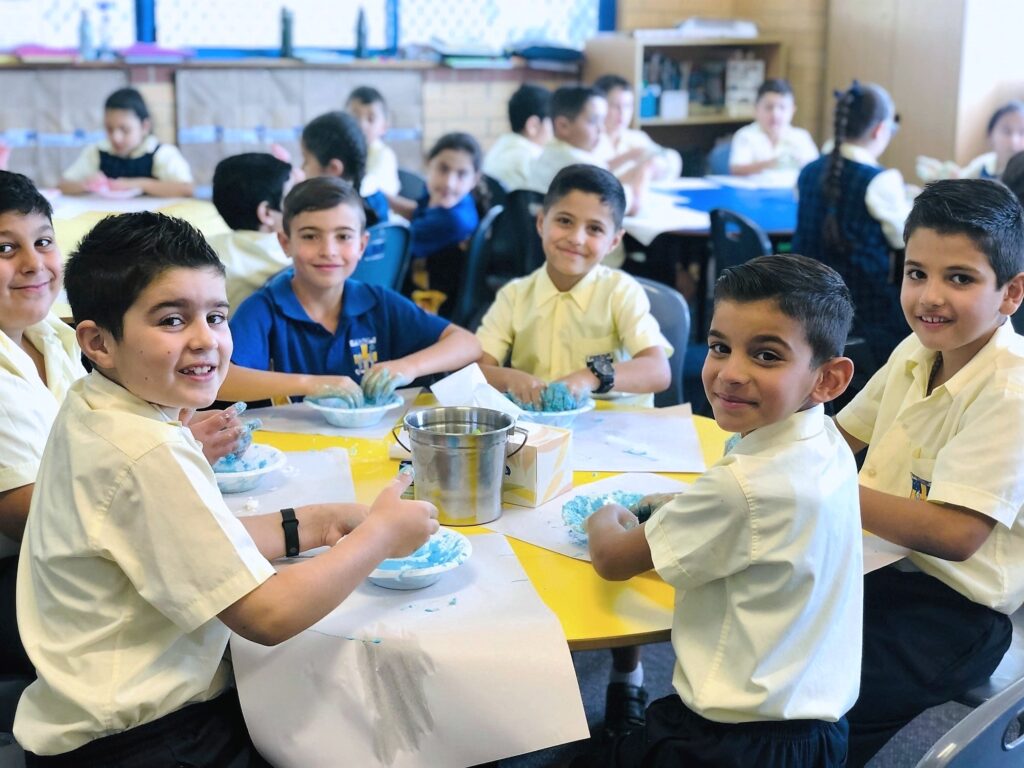 Term 4 Curriculum Overviews
Kindergarten Term 4 Overview 2021
Year 1 Term 4 Overview 2021
Year 2 Term 4 Overview 2021
Year 3 Term 4 Overview 2021
Year 4 Term 4 Overview 2021
Year 5 Term 4 Overview 2021
Year 6 Term 4 Overview 2021
Term 3 Curriculum Overviews
Remote Learning
Term 2 Curriculum Overviews
Kindergarten Term 2 Overview 2021
Year 1 Term 2 Overview 2021
Year 2 Term 2 Overview 2021
Year 3 Term 2 Overview 2021
Year 4 Term 2 Overview 2021
Year 5 Term 2 Overview 2021
Year 6 Term 2 Overview 2021
Term 1 Curriculum Overviews
Kindergarten Term 1 Overview 2021
Year 1 Term 1 Overview 2021
Year 2 Term 1 Overview 2021
Year 3 Term 1 Overview 2021
Year 4 Term 1 Overview 2021
Year 5 Term 1 Overview 2021
Year 6 Term 1 Overview 2021